Scuba diving.
The Scuba shack dive boat

Into the water with the Maui "hang loose" sign

Swimming along (and down) for the Molakini dive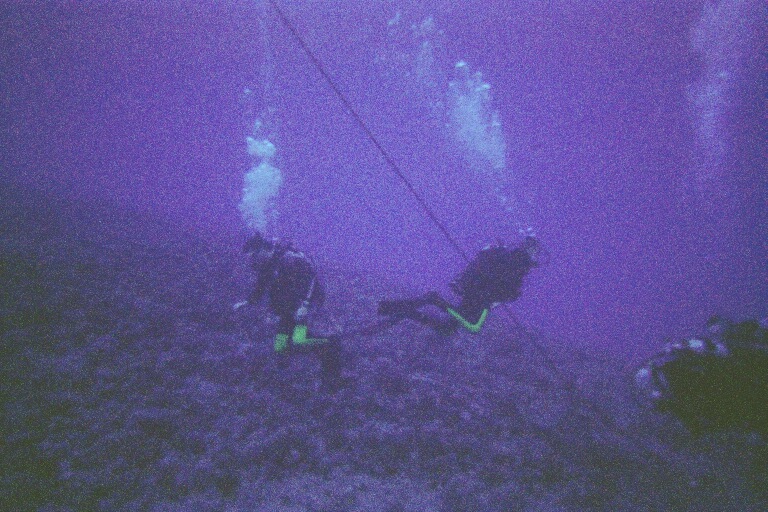 Bottom of the mooring line at Molakini

Off to explore

60' down

See, it really is me!

Trying the same trick but with an over-enthusiastic regulator

Abundant coral and wildlife

Curious (or just in search of a free lunch) fish swim around you

One of numerous caves in the 5 caves dive site

This 6' Manta was showing off to all the divers in the area

Never seen a turtle looking anything other than depressed, but this guy was just hanging out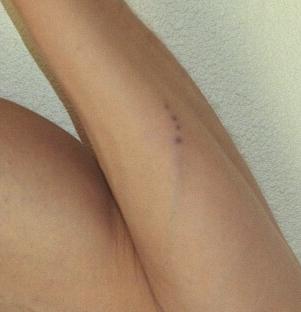 Punctured by a sea urchin
While taking the turtle picture, the current pushed me into a sea urchin to the right. The spines break off when you try to pull them out leaving themselves embedded in your arm.
I kept quiet about it during the dive and then got help squeezing one of them out of the purple holes they left. The rest have to be dissolved by the body which can be helped by either a Papaya fruit poltice or Adolf's meat tenderizer mixed with a few drops of vinegar and applied.
That evening, the bruising had gone and, sure enough, my arm felt extremely tender!

Only a small moray but with the attitude you come to expect